 Biking Program
A program that brings together the best biking trails in Terceira and for those who want to truly discover the island. Find most of the botanic endemic species of Azores, enjoy the cultural and gastronomic richness and discover the volcanic pit 'Algar do Carvão'. Get to know Angra do Heroismo, classified by UNESCO as World Heritage Site and have some free time to relax or explore by yourself. A program for active people.
Program Information
Itinerary:

Day 1: Transfer from airport to Hotel


Day 2: The Best of Terceira – Full-day Van Tour


There are several ways to discover the island but you will be surprised by this tour. Our friendly small group tours of Terceira will take you to visit the best of the island and to other 'not so well known' places with amazing landscapes. Discover the history and culture of Terceira, connect with nature and enjoy a traditional lunch at a small local restaurant. This is a slow pace full-day tour and a very special experience.


Day 3: Santa Bárbara Downhill Half day Bike Trail

- 15 miles


- Easy Level


Bike down from the highest mountain of Terceira Island. This is a n easy pace, on the road, enjoying the amazing views from the mountain all the way back to the city center.
Day 4: Free day


Opportunity to explore by yourself Angra do Heroismo, a city classified by UNESCO as World Heritage Site.

Day 5: Agualva Forest - Half day Bike Trail


- Approximately 5.6 miles


- High Level
Bike through the hearth taking volcanic landscape of Terceira, and the magical Azorean Forest as well as farmland, and exotic forests. Have panoramic views over well-preserved area of the Natural Reserve of Terceira,. This trail can be demanding, depending how well prepared you are.


Day 6: Volcano Tour- Half Day Tour


On this day we explore some of the main volcanic monuments of the island. We will visit a lava tunnel know has "Gruta do Natal" (Christmas Cave), the "Furnas do Enxofre" (Sulfur Springs), were you can see the steam coming out of the ground due to the magmatic chamber beneath our feet and the last visit is "Algar do Carvão", the only empty volcano in the world that you can actually visit just by going through a tunnel and walking down some steps.


Day 7: Patchwork Trail – Half day Bike Trail


- 5.6 miles


- Easy/Medium Level


On this trail we explore the biggest volcano crater of the Azores. Approximately 3.7miles diameter surrounded by beautiful pastures, cows, and thousands of rock fences.
Day 8: Transfer from Hotel to Airport



Includes:

- Guided activities as mentioned in the itinerary;

- 1 typical lunch with drinks and dessert included (during the tour The Best of Terceira – Ful Day Van Tour).


- Transfers to all activities (if hotel is in city center Angra do Heroísmo);

- Entrance in 'Algar do Carvão' and 'Gruta de Natal';

- Insurance;
- Bike and Helmet.
Required equipment:
- Backpack;
- Waterproof jacket.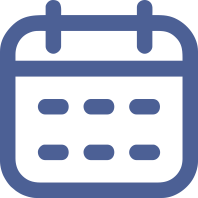 Book your trip