 Culture - Gastronomy - History Program
A program that brings together the best history and gastronomy of Terceira and for those who want to truly discover the island. Enjoy the cultural and gastronomic richness and discover the volcanic pit 'Algar do Carvão'. Get to know Angra do Heroismo, classified by UNESCO as World Heritage Site and have some free time to relax or explore by yourself.
Program Information
Itinerary:
Day 1: Arrival
Day 2: City Food Tour – Half Day
Discover Terceira's rich flavors and history with this 3-hour walking food tour through the historical center of Angra do Heroísmo, a UNESCO World Heritage Site full of charm, culture and tasty traditions.
Get a taste of Portugal's regal history when you take a bite of a traditional queijada da Dona Amélia, a deliciously sweet pastry fit for a queen -- literally!
Visit the city farmer's market and meet a local merchant to learn about the island's seasonal crops, plus get a taste of some local fruit
A sampling of savory snacks including some traditional Alcatra, fresh seafood and a traditional twist on some organic, vegetarian bites

Day 3: Half Day Van Tour-Day Hike
This is a half day tour of the southwest, west and north of Terceira Island. Tour highlights include stops at São Mateus where you will visit the fishing harbor and whaling museum, Lagoa das Patas National Park, Biscoitos natural ocean swimming pools, and the Raminho viewpoint where you can enjoy a spectacular view of the 3 surrounding islands of the archipelago.
Day 4: 'Arts and Crafts – Half Day
Visit the only traditional pottery left in the Azores. Follow the process from the beginning to the end. Paint your one tile, the perfect souvenir for your trip. And visit the traditional embroidery exhibition.
Day 5: Free day
Opportunity to explore by yourself Angra do Heroismo, a city classified by UNESCO as World Heritage Site.
Day 6: Food Tour – Full-day
There are several ways to discover the island but you will be surprised by this tour. Our friendly small group tours of Terceira will take you to visit the best of the island and to other 'not so well known' places with amazing landscapes. Discover the history and culture of Terceira, connect with nature and enjoy a traditional lunch at a small local restaurant. Taste our different local delicacies along the tour, like fruits, typical cakes, liquors, wine and chesses.
Day 7: Volcano Tour - Half Day
Learn about Terceira's volcanic origins and see a few up close with this unique geological tour of the island's lava caves, ancient craters, sulfur pits and fumaroles, and plenty of beautiful sights and views along the way!
This half-day tour will cover all of Terceira's beautiful geologic wonders, including stops at:
• Ancient volcanic lava tube, Algar do Carvão, one of the only volcanoes in the world that you can visit from the inside out
• Gruta do Natal, an ancient volcanic cave
• Sulfuric fumaroles of Furnas do Enxofre
Day 8: Departure
Includes:
Guided activities as mentioned in the itinerary;
1 typical lunch with drinks and dessert included (during the tour around the island activity);
Transfers to all activities (if hotel is in city center Angra do Heroísmo);
Entrance in 'Algar do Carvão' and 'Gruta de Natal';
Insurance.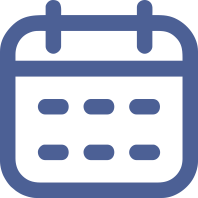 Book your trip