 Sea Program
A program that brings together the best history and sea activities of Terceira and for those who want to truly discover the island. Enjoy the amazing whales and dolphins of the Azores, snorkelling in crystalline waters, discover the volcanic pit 'Algar do Carvão'. Get to know Angra do Heroismo, classified by UNESCO as World Heritage Site and have some free time to relax or explore by yourself.
Program Information
Itinerary:
Day 1: Arrival: Transfer to the hotel

Day 2: Whale and Dolphin Watching – Half Day
Terceira island and the Historical City of Angra do Heroismo, are a perfect natural aquarium for cetacean watching. Due to the elevated food flux and the coastline does not have a continental platform, the ocean becomes very deep in a short distance from the coast, creating perfect conditions for the cetaceans. With a high percentage of sightings, Terceira became one of the elected islands for Whale and Dolphin watching.

Day 3: The Best of Terceira – Full-day Van Tour
There are several ways to discover the island but you will be surprised by this tour. Our friendly small group tours of Terceira will take you to visit the best of the island and to other 'not so well known' places with amazing landscapes. Discover the history and culture of Terceira, connect with nature and enjoy a traditional lunch at a small local restaurant. This is a slow pace full-day tour and a very special experience.

Day 4: Volcano Tour - Half Day
Learn about Terceira's volcanic origins and see a few up close with this unique geological tour of the island's lava caves, ancient craters, sulfur pits and fumaroles, and plenty of beautiful sights and views along the way!
This half-day tour will cover all of Terceira's beautiful geologic wonders, including stops at:
Ancient volcanic lava tube, Algar do Carvão, one of the only volcanoes in the world that you can visit from the inside outGruta do Natal, an ancient volcanic cave Sulfuric fumaroles of Furnas do Enxofre
Day 5: Free day
Opportunity to explore by yourself Angra do Heroismo, a city classified by UNESCO as World Heritage Site.
Day 6: Snorkeling – Half Day
One of the greatest treasures in the world lies at sea. Our crystal clear waters, underwater rock formations and biodiversity make the Azores the perfect place for snorkeling.
Day 7: Boat Tour to the Goat Islets - Half Day
Starting from the historic Angra Bay, enjoy a boat trip to get to know what remains of the crater of a volcano at sea, the Cabras Islets (Twin Rock).
It is an experience that we created for you and that translates into a true nature trip, where you can get in touch with the volcanic reality of our islands and enjoy the nature that the island has to offer us.
Day 8: Departure: Transfer to the airport
Includes:
Guided activities as mentioned in the itinerary;
1 typical lunch with drinks and dessert included (during the tour Full Day Van Tour);
Transfers to all activities (if hotel is in city center Angra do Heroísmo);
Entrance in 'Algar do Carvão' and 'Gruta de Natal';
Insurance.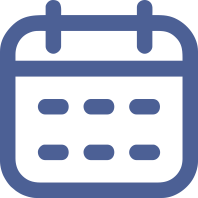 Book your trip