 Hiking Trails Program
A program that brings together the best hiking trails in Terceira and for those who want to truly discover the island. Find most of the botanic endemic species of Azores, enjoy the cultural and gastronomic richness and discover the volcanic pit 'Algar do Carvão'. Get to know Angra do Heroismo, classified by
UNESCO as World Heritage Site and have some free time to relax or explore by yourself. A program for active people and please don't forget your hiking boots!!
Program Information
Itinerary

Day 1: Arrival -Transfer to the hotel

Day 2: The Best of Terceira – Full-day Van Tour

There are several ways to discover the island but you will be surprised by this tour. Our friendly small group tours of Terceira will take you to visit the best of the island and to other 'not so well known' places with amazing landscapes. Discover the history and culture of Terceira, connect with nature and enjoy a traditional lunch at a small local restaurant. This is a slow pace full-day tour and a very special experience.

Day 3: 'Mistérios Negros' Full-Day Hike

- 3 miles

- High Level

One of the most emblematic hiking trails of Terceira - a magic 'Laurissilva' forest and its fairytale landscape, all this with lots of information from our guides about the geology of the place and the native cloud forest in low altitude. Hike the last eruption area. After lunch visit the lava tube "Gruta do Natal" and "Algar do Carvão" Light lunch included.

Day 4: Free day

Opportunity to explore by yourself Angra do Heroismo, a city classified by UNESCO as World Heritage Site.

Day 5: Rocha do Chambre Full-Day Hike

- 5.59 miles

- High Level

Hike through the breathtaking volcanic landscape of Terceira, a visit to the heart of the island and a truly magical and surprising place. Have panoramic views over a huge volcano and well-preserved area of the Natural Reserve of Terceira, the biggest in Azores. This hike has very wet and muddy areas.

Day 6: Coastal Half-Day Hike

- 2 miles

- Easy Level

The Agualva Bays are one of the main geotouristic icons of Terceira Island.

They are marked by the spectacular penetration of viscous lavas into the sea, where, between imposing headlands, columnar lava disjunction can be observed.

Day 7: Vineyards Half-Day Hike

- 3 miles

- Easy Level

Get to know the vineyard area of 'Biscoitos' and feel the warmth between the stone walls - the result of the year-long hard work to produce one of the best wines in the Azores, the 'Verdelho'. Get amazed with the demanding hand labor performed in this area since the first settlers and with the dramatic volcanic landscape.

Day 8: Departure



Includes:

Guided activities as mentioned in the itinerary;
1 typical lunch with drinks and dessert included (during the tour around the island activity);
1 Light lunch;
Transfers to all activities (if hotel is in city center Angra do Heroísmo);
Entrance in 'Algar do Carvão' and 'Gruta de Natal';
Insurance;

Required equipment:

Hiking boots;
Backpack;
Waterproof jacket;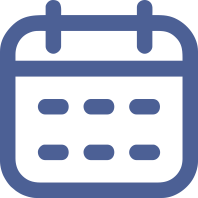 Book your trip